Company Trip 2022-Play Hard, Even If You Faint, You Must Play
More than 160 members of Taisei Group's great family traveled for two days and one night to discover Phan Thiet in Vietnam. The journey ended with jubilation and the spirit of "Play hard, even if you faint, you must play." These are likely the special recollections and emotional imprints left by the 2022 Company Trip.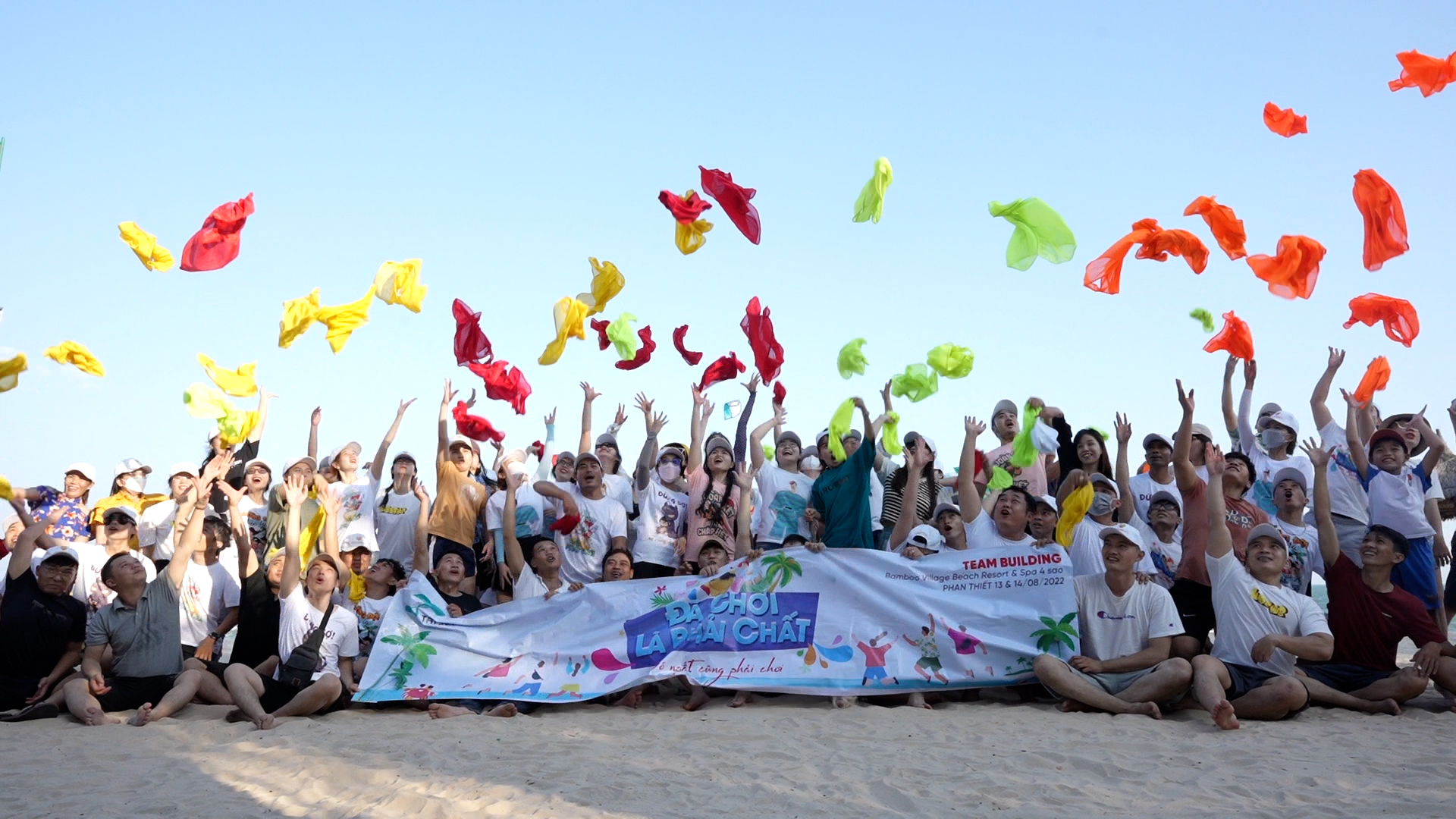 All of the members are ready for a vibrant and exciting Company Trip
With the desire to bring all members a space to both have fun and relax, Taisei Group in Vietnam decided to choose Phan Thiet City, which is a place to remove overloaded with work and play together with fun activities. Departing a trip with joy and excitement, members of Taisei Group in Vietnam from 3 regions of the country reunited at Bamboo Village Resort and Spa-the perfect place to relax, balance emotions, and recharge. It is also what the Group wishes to bring to each member of our great family.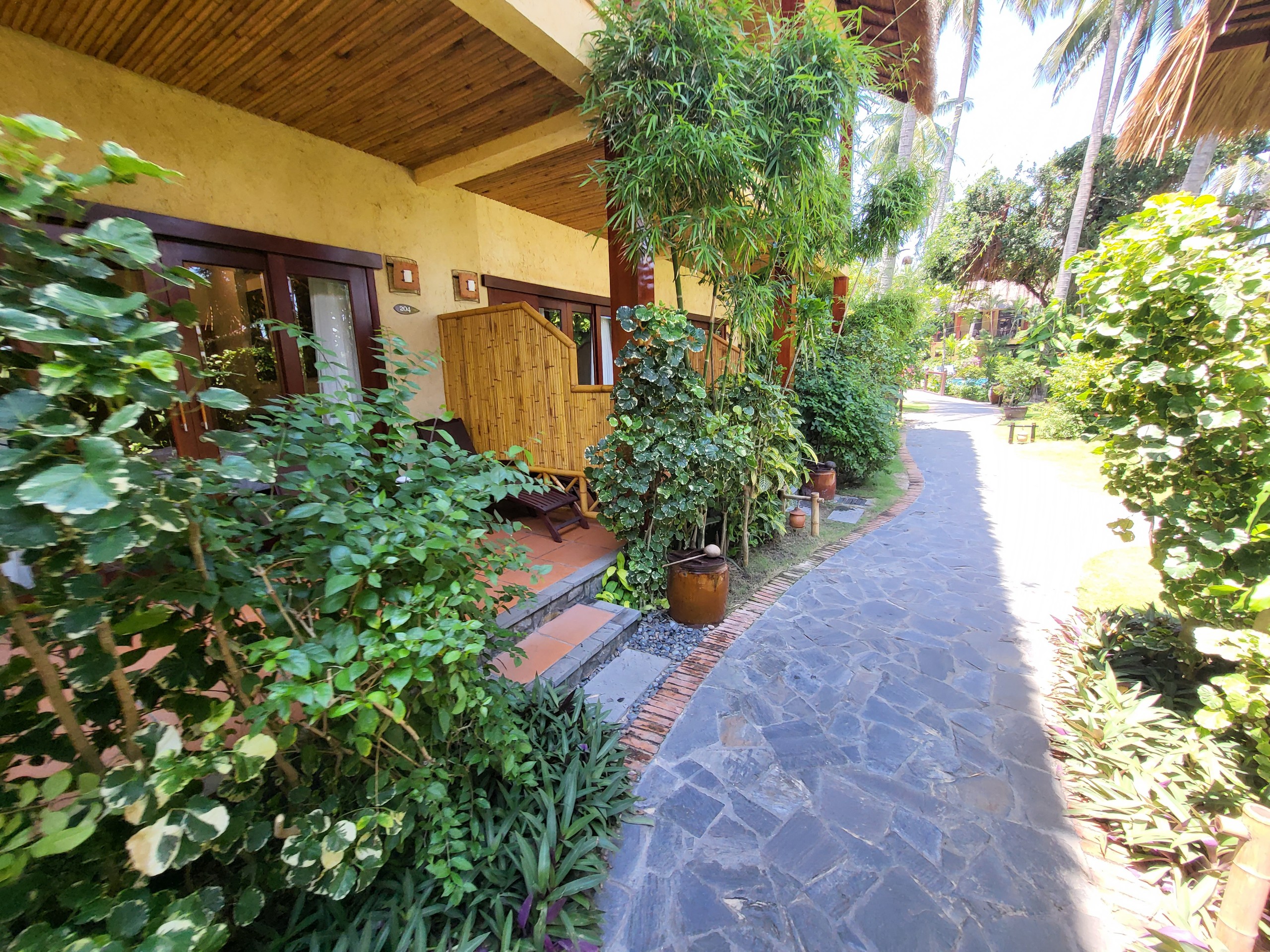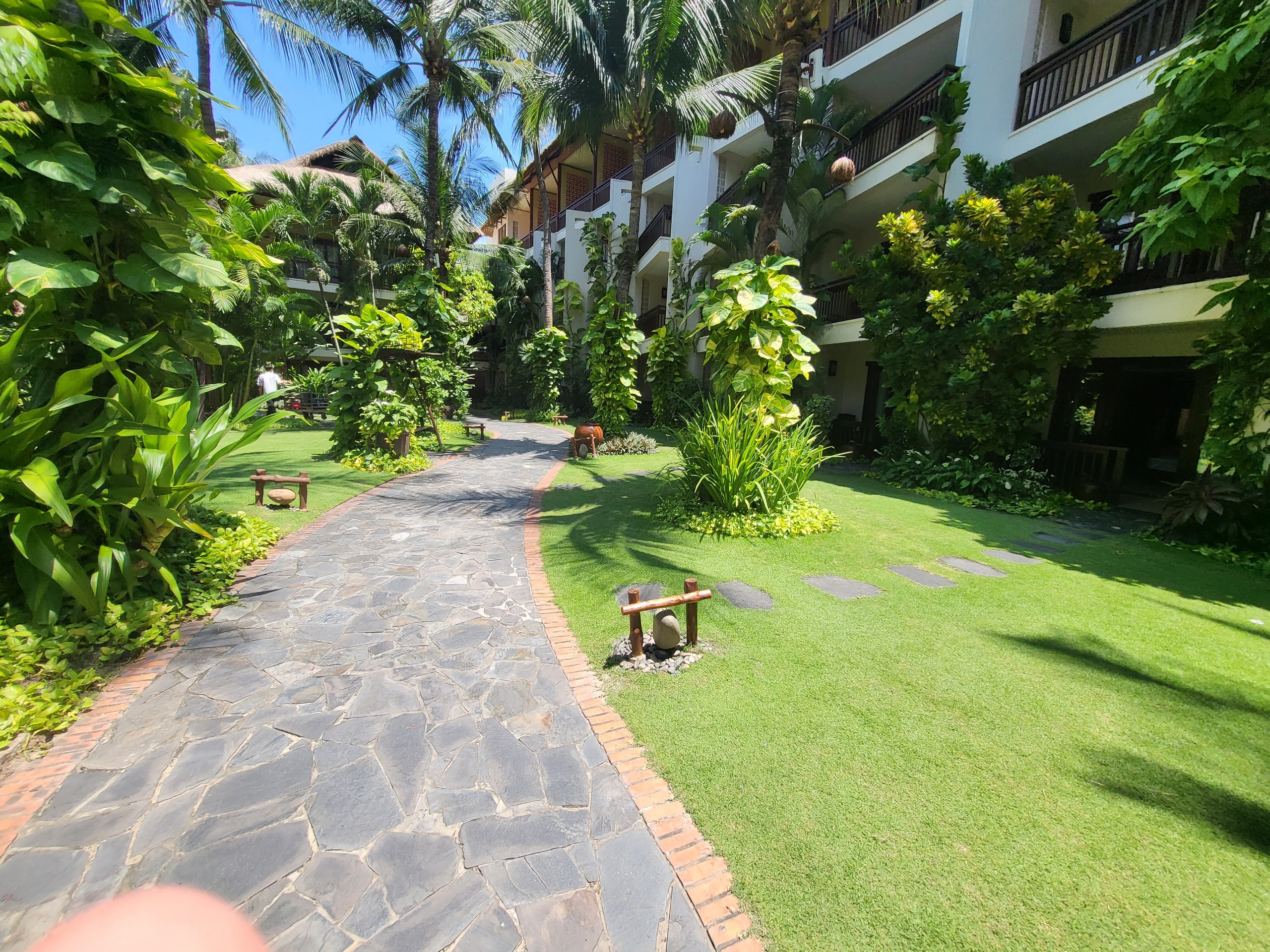 Corner of space at the resort
The sun of the sea breeze seems to blow up the spirit of "play hard" of the Taisei Group in Vietnam's members in a series of colorful games at the beach. Not only happiness and excitement but also a shift in emotions and a sense of community for each member. After the beginning of the chicken dance, four teams named Selaroides Nephrolepis, Orcinus orca, Lighthouse, and Shark competed in humorously difficult challenges, such as quick steps and unanimity. It takes not only physical strength and intelligence but also the team's spirit of vitality, unity, and determination to win games. Team-building exercises have aided in bridging the gap between group members and creating opportunities to connect and share memorable moments.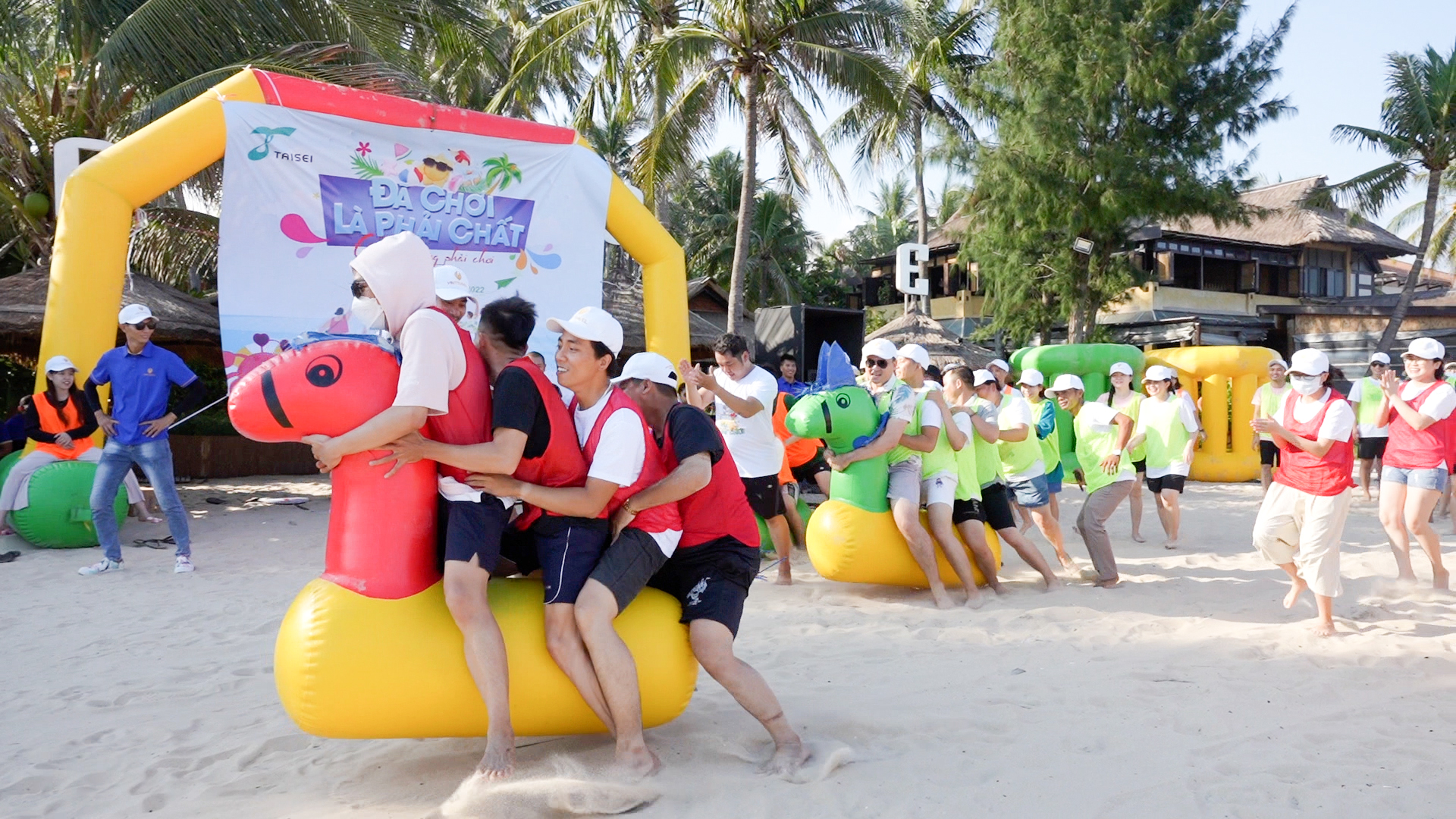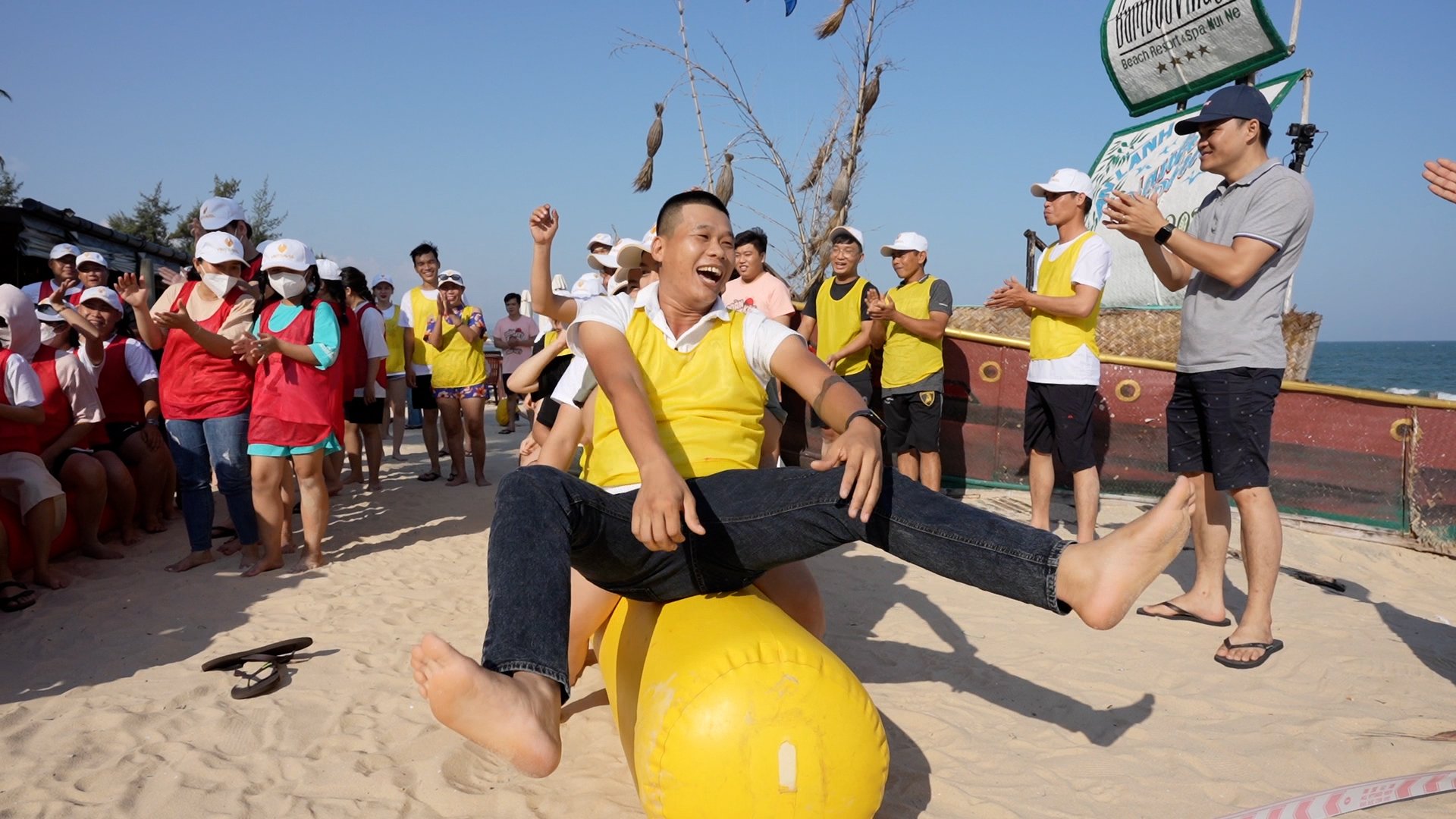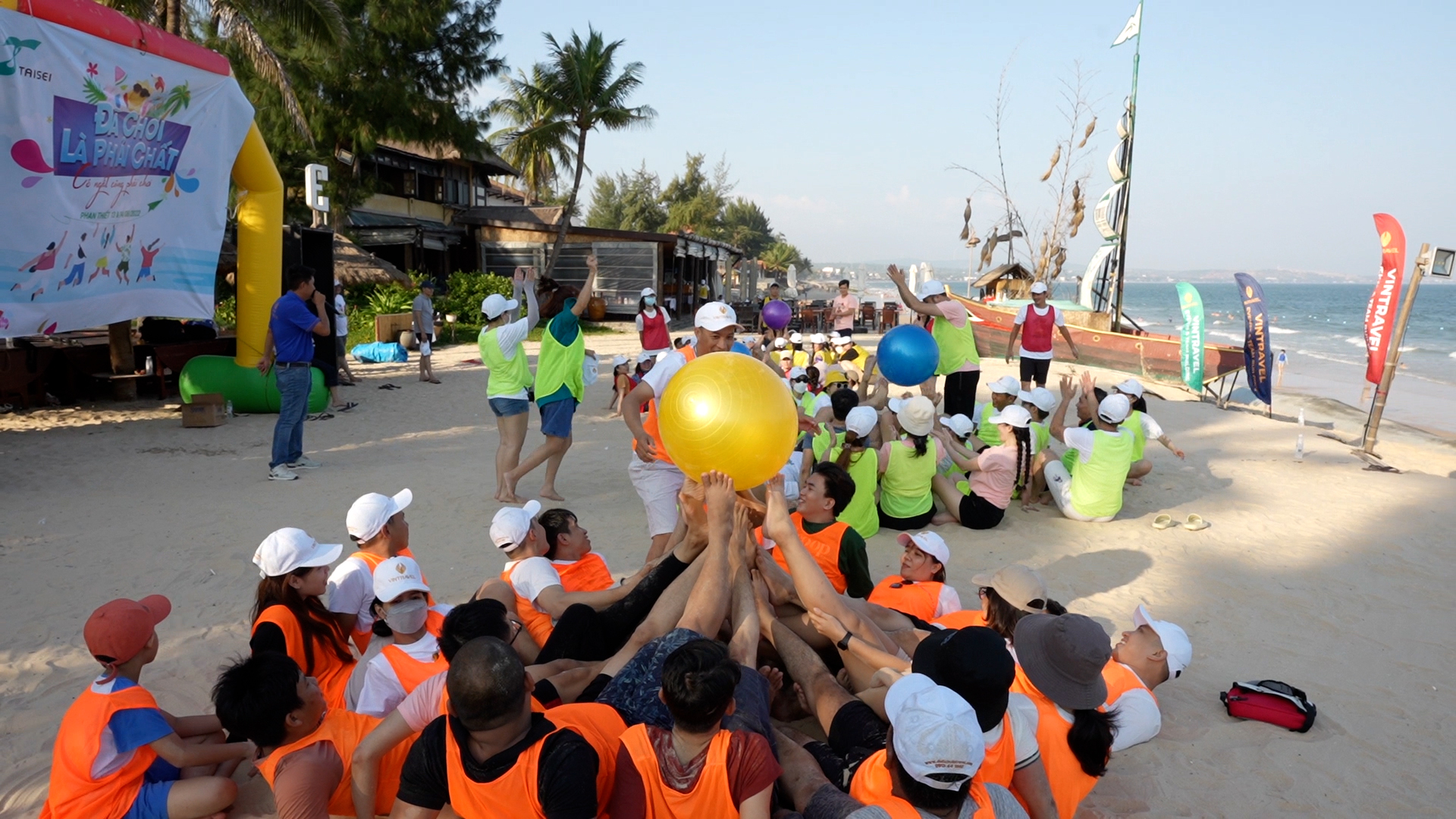 It's enjoyable to play, and the presence of sun or sand is not an issue
When asked about their feelings during the trip, one member shared: "Phan Thiet's journey has created more opportunities for me to meet and connect with the other members. This is the most exciting trip after the deadline, being with everyone in team building activities and laughing through the gala dinner with special performances."
7749 "unique" expressions are only available at Taisei Group in Vietnam
In addition, the Gala Dinner, which was filled with many emotions, provided each member with an unforgettable experience. It involves not only eating and playing but also the storage of emotions. Mrs. Tran Thi Bich Thao opened the party by sharing:
"Thank you for your participation in the company's team building. Today, after more than two years of COVID, we had a session to sit together and share more information. Each employee has a distinct personality at work, but the company expects that, by working and socializing together, all staff members will better understand one another. In conclusion, I wish you all the best of health and happiness."
Ms. Tran Thi Bich Thao, General Director of the Group, thanked all members of the party
With the spirit of "Play hard, even if you faint, you must play" the members immersed themselves in the Gala Dinner's activities, discovering hidden talents for a long time with extremely interesting contests such as happy notes, the ultimate in Taisei music...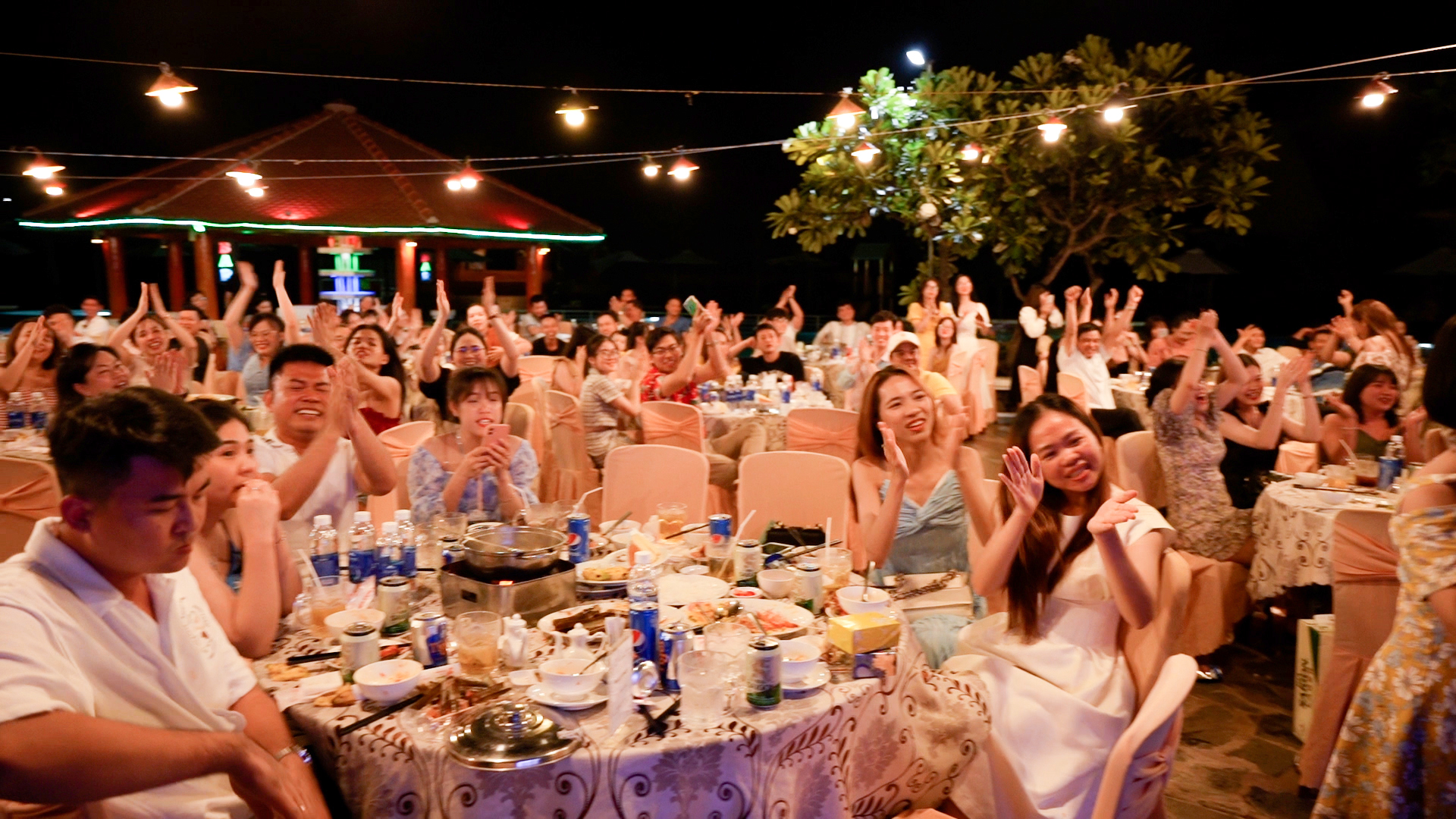 Exciting moments in the Gala Dinner
The joy is doubled when the Gala Dinner has two special events—one is a happy birthday for the members of the group. This is a surprise gift that the Organizing Committee brings to you with the message, "Taisei is the second home where each person is not only a colleague but also a brother and share, close-knit to strive through the challenges together."
"I am very surprised and touched because this is the first time I have organized a collective birthday party. I feel like a small staff member who just joined the group but received the very delicate attention of the colleagues in the group"–shared by Tran Huynh Nhu, a member of Taisei Group in Vietnam.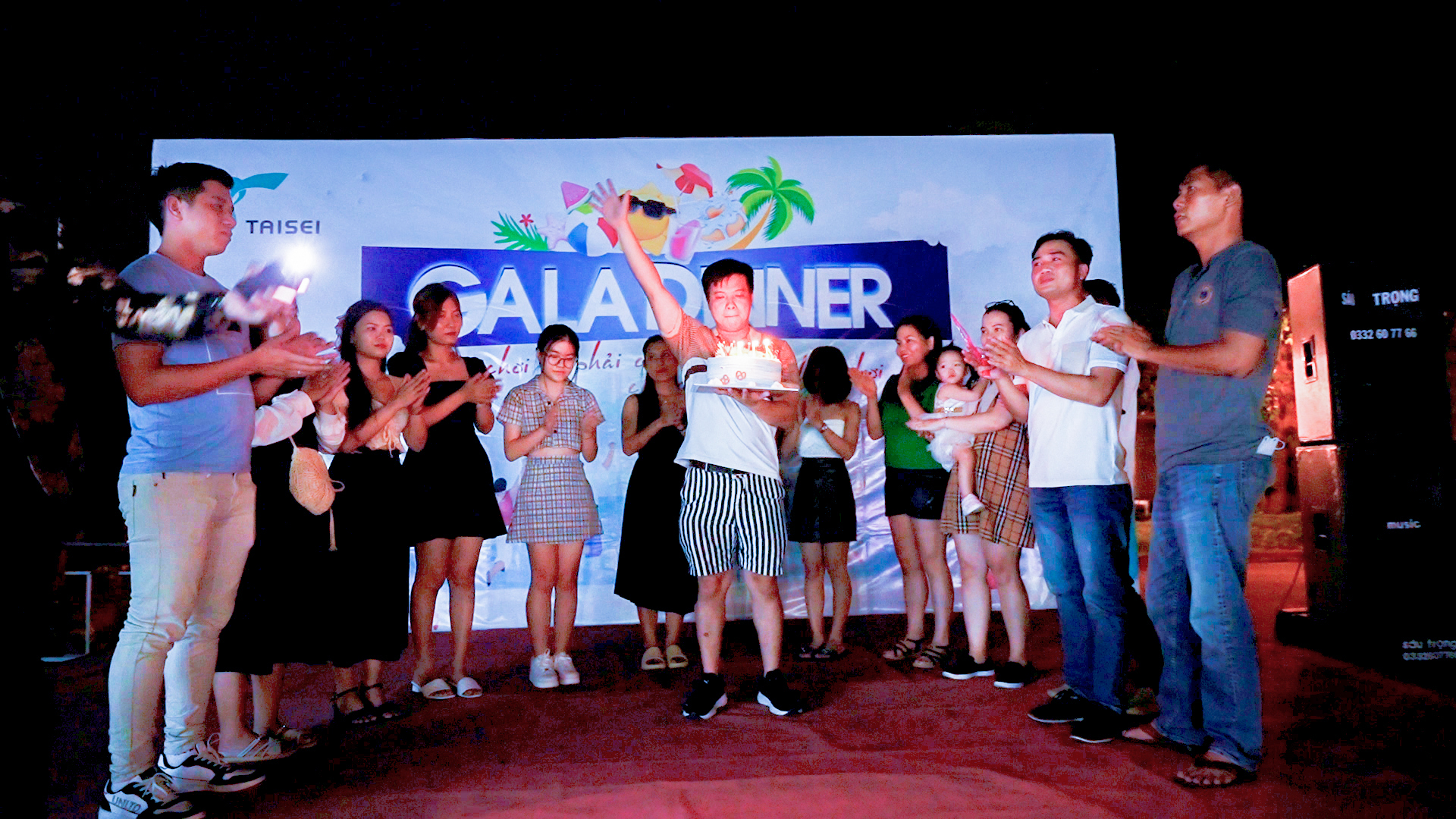 Filled with emotions in a surprise birthday party for all the members
Besides, the mid-autumn festival, incarnations of the moon lady and boy bring children gifts and meaningful activities, such as the lantern parade, chanting, etc. This event intends for the child to have memorable experiences with their family and the group. In addition, it helps to motivate them in their academic pursuits.
The lantern parade with Taisei Group in Vietnam's moon lady
The delegation also had the opportunity to visit and explore famous landmarks of the sunny and windy Binh Thuan Province, such as Bau Trang – a large lake with extensive sandbanks and lotus flowers in the middle of a silver lake, creating a beautiful image. The second location is NovaWorld Phan Thiet, a resort city with international standards where you can participate in interesting activities and take wonderful photographs.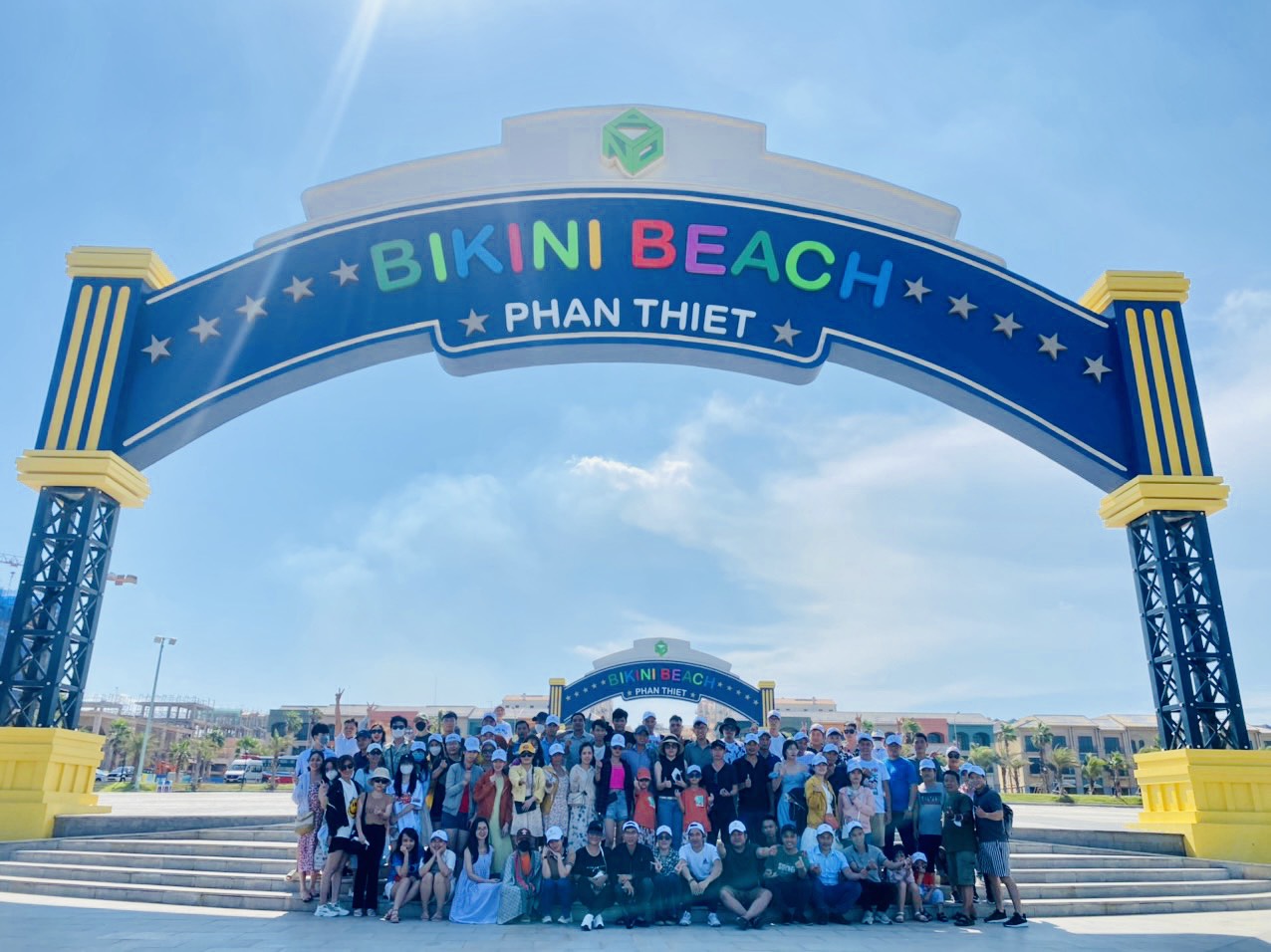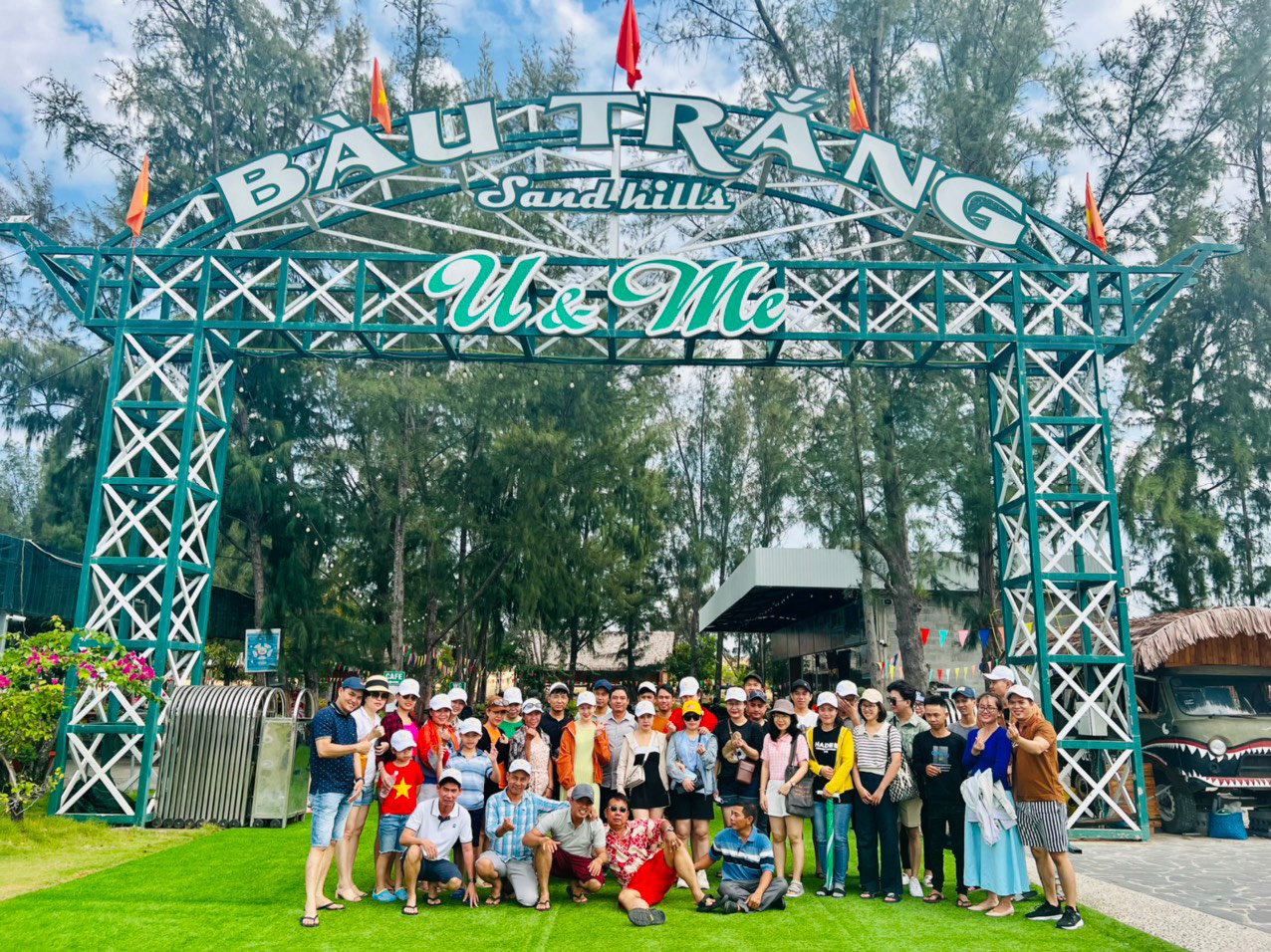 Goodbye Phan Thiet
Two days and one night – a short time but enough for the members to understand each other better, increase their motivation, and work side by side to bring about great success. Company Trip 2022 is also a moment to record emotions in a special journey with handshakes, hugs, and laughter.